How to Identify A Great Massage School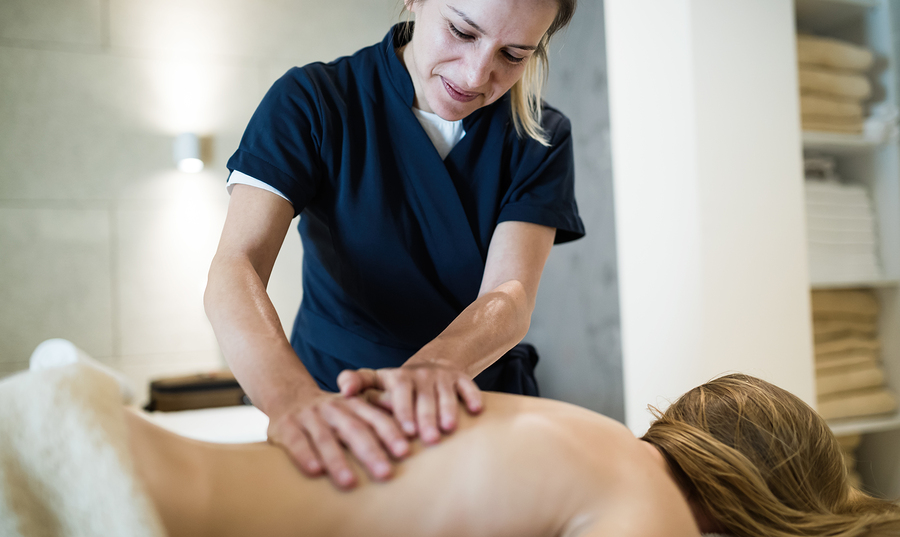 Training for a career is a big investment of time and money. You'll, no doubt, want to get the best bang for your buck.  However, unfortunately, not all massage schools and education opportunities are created equally. Where you go to school matters. And you will want to choose a quality massage therapy program.
There are certain criteria you will want to look for when choosing a massage school.  By following some simple guidelines you will guarantee to get the best massage education possible.
Education and Training Standards
Accreditation is one of many factors to consider when choosing a massage training program. The goal of accreditation is to ensure that education provided by institutions of higher education meets acceptable levels of quality. You do not want to go to a massage school that is not accredited. This could affect your future employment.
Accreditation also opens the way to federal loan and grant eligibility. Only students attending federally accredited schools are eligible for this financial support.
Several federally approved agencies evaluate and accredited massage schools including:
Accrediting Bureau of Health Education Schools (ABHES)

Accrediting Commission of Career Schools and Colleges (ACCSC)

Accrediting Council for Continuing Education and Training (ACCET)

Accrediting Council for Independent Schools and Colleges (ACICS)

Commission on Massage Therapy Accreditation (COMTA)

National Accrediting Commission of Cosmetology Arts and Sciences (NACCAS)
You will also want to attend a school that requires students to complete all of the educational requirements of the state licensing board. Most states require a minimum number of hours of training, passing an exam to demonstrate competency (for instance, passing the MBLEx), and continuing education. The Federation of State Massage Therapy Boards administers the MBLEx.
Specialization & Modalities Taught
You might want to consider looking for a school that specializes in training massage therapists.  This will indicate expertise in the field compared to schools that offer a multitude of various programs. Reputable massage schools may also offer education in fields of study complementary to massage or other spa-related programs, such as skin care.
A quality massage program will also teach multiple types of massage or modalities. These can include Swedish massage, Thai massage, hot stone massage, reflexology, pregnancy massage, and many more. The more types of massage, the better. This will lead to you becoming a well-rounded massage therapist. You will be able to offer your clients more and have greater opportunity for a successful career.
Reputation & Recommendations
A massage therapy school is only as good as its reputation. Reputable schools will get good recommendations from students, graduates and professionals already working in the field.  Don't be afraid to ask around about specific schools. You can also ask potential employers if there is a particular school they prefer or recommend. Additionally, the longer a massage school has been in business, the more likely it is that it offers a quality massage therapy education. Bad schools don't tend to ask.
Interview the School
Be sure to pay a visit to each school you are interested in and ask plenty of questions. Ask about the standard curriculum and the different classes you will take throughout the course of your program. Also find out how many teachers at the school have or have had a full-time massage practice, how many of graduates have found jobs or started their own business, and how many of your graduates are still working as a massage therapist after a couple of years.
Don't be afraid to discuss any concerns or questions you have.  You will be spending a lot of money on your education and you want to be sure you protect that investment in yourself.
Choosing the right school for your massage therapy training is an important step in getting your career started on the right track. The Academy of Natural Therapy offers the only 1000 hour massage therapy program in the state of Colorado. We are also the only massage therapy school to offer student housing. Call (970) 352-1181 today to schedule a tour of our campus.